I definitely have a sweet tooth, and more than that, I love to share sweets with the people around me. I had a rough week at work, so when I got home for the weekend I decided that a special treat was in order. I already had most of the supplies, so caramels seemed like it fit the bill.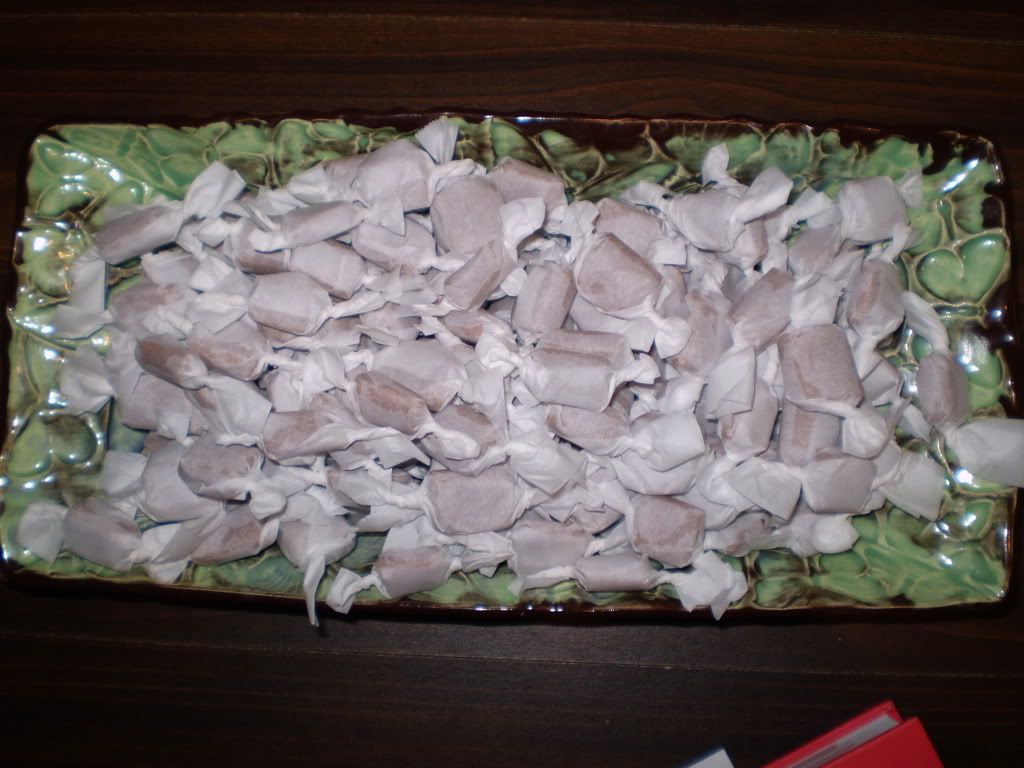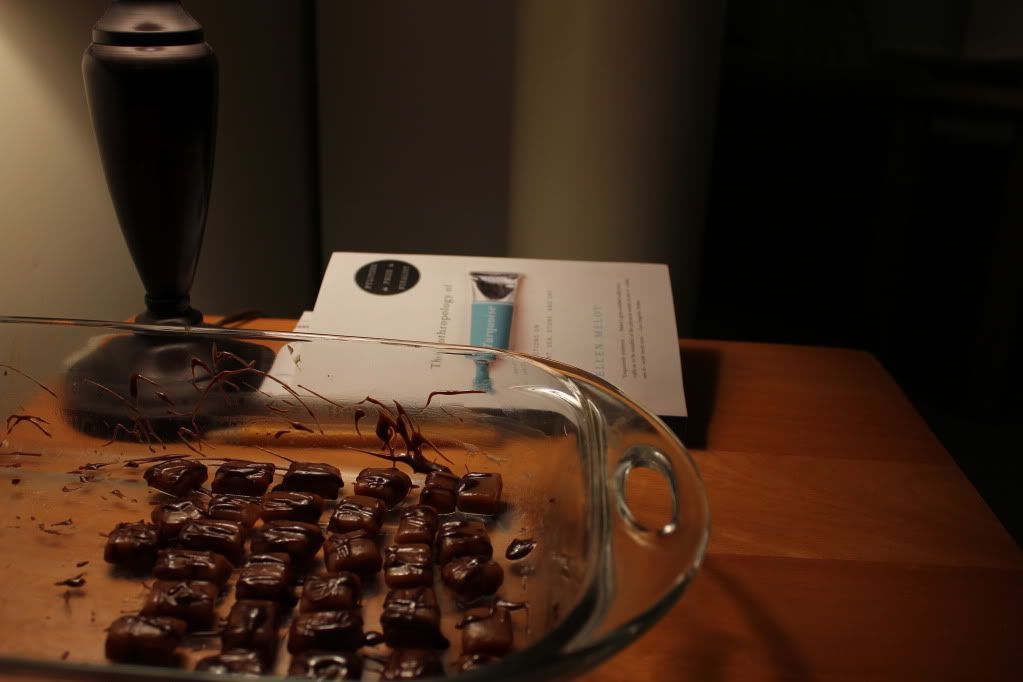 Before attempting this recipe, there are a few things that you need to have on hand. First and foremost, a candy thermometer is a must. A medium saucepan, kitchen scissors, and a good wooden spoon are also essential tools. (Admittedly, other types of stirring utensils will suffice, but I would avoid plastic and/or rubber because it will be in contact with the heat for quite a while.)
The recipe is as follows: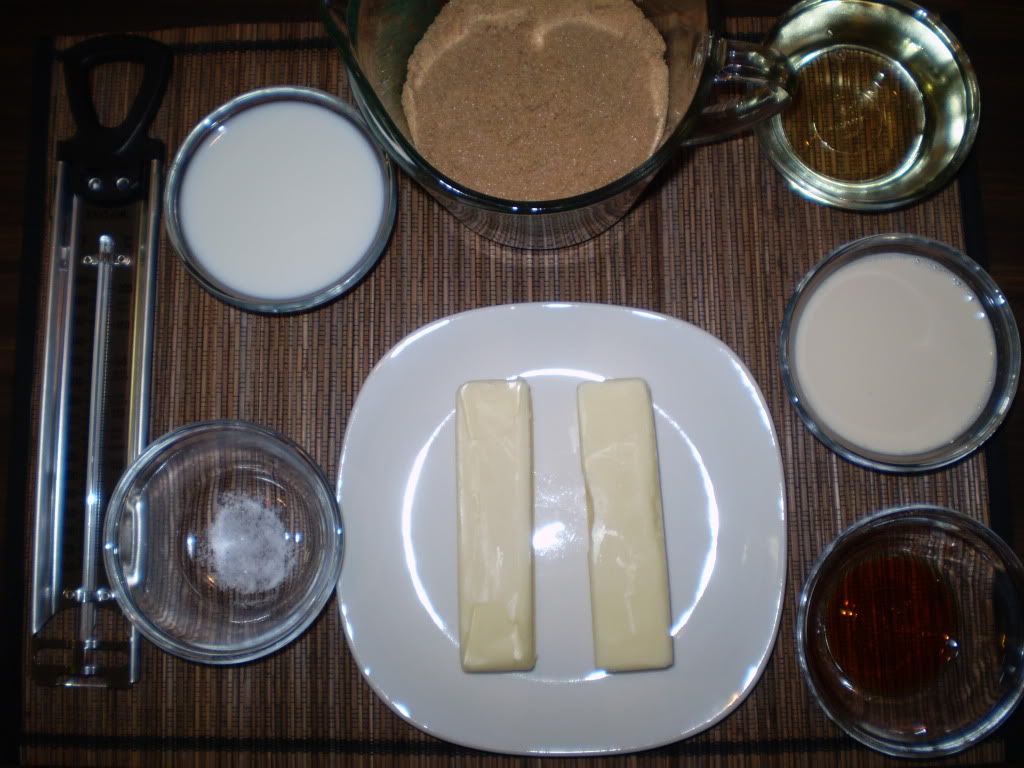 5 oz condensed milk
1 c milk
1 c butter
1 c light corn syrup
1 lb light brown sugar
1/4 tsp salt
1 tsp vanilla
nuts, chopped (if desired)
1. Attach the candy thermometer to the side of the pan. Adjust the clip so that the thermometer is deep enough into the pan to be accurate, but make sure it is not touching the bottom.
2. Thoroughly butter a 13×9 pan and set aside.
3. Turn the burner on to medium heat and add the butter, letting it melt.
4. Then add the corn syrup, condensed milk, milk, brown sugar, and salt. Stir quickly enough produce a fairly consistent golden-brown sauce.
4. The stirring can slow, but stir continuously until the mixture hits the firm ball stage (around 245-250° F). Try to avoid significant amount of boiling.
5. When the candy thermometer reads 245-250° F, remove from heat. If desired, fold in the nuts. Then quickly pour into the buttered pan.
6. If toppings are desired, prepare them while the caramel cools. I tried caramels (without nuts) topped with sea salt this time. I'm going to experiment with candied basil with the next batch. Whatever topping you choose, just remember that caramel has a strong taste in and of itself and could easily overwhelm a topping.
7. When the caramels have cooled completely cut them into bite-size pieces and wrap in wax or parchment paper. Make sure you let it cool, and definitely use kitchen scissors to shape the final product; a knife will dull almost immediately and have very little effect on the caramels.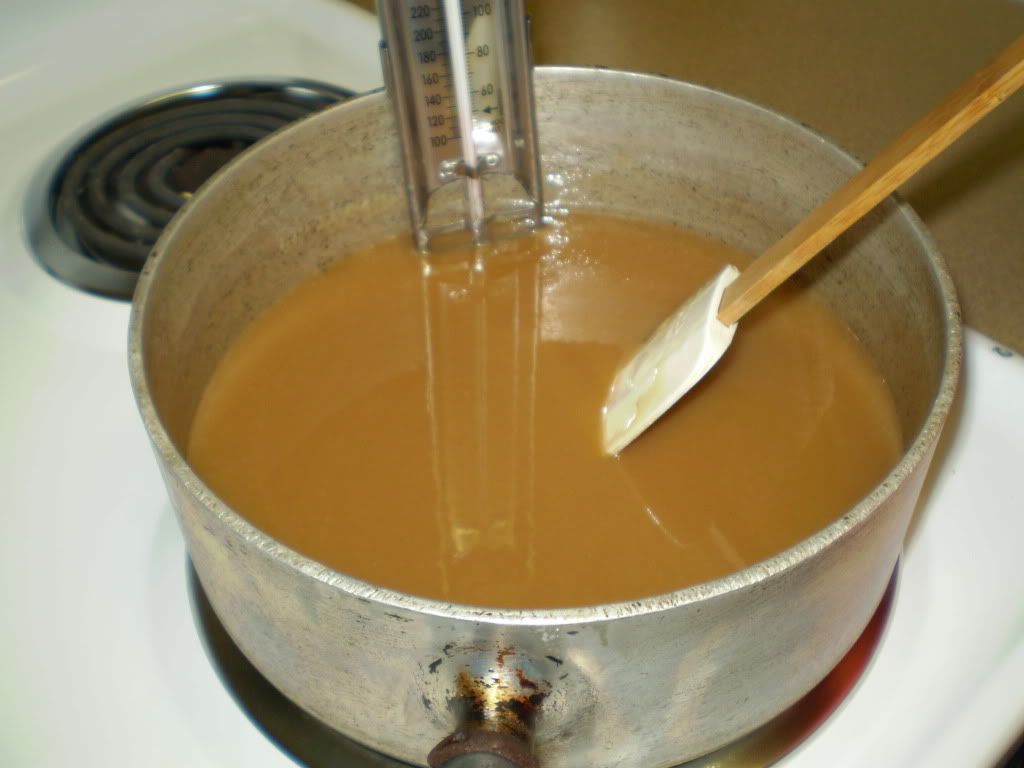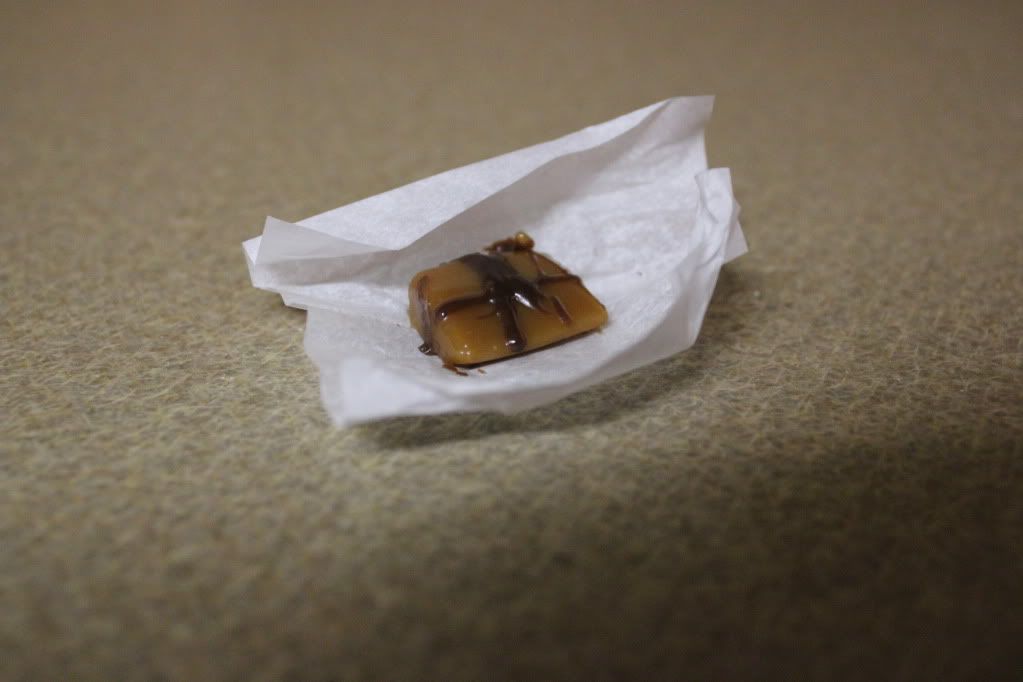 The recipe makes a lot of caramels, so be prepared to hand out goodie bags as people come visit (or take some on the road when you go visit family and friends). This melt-in-your-mouth, delicious recipe can produce a huge number of bite-sized squares wrapped individually, or a large number long tootsie-roll shaped  individual treats.
These would be a great idea for Halloween treats for the neighborhood kids, although unfortunately most strangers wouldn't let their kids eat homemade candy. Also, this would be a great school bake sale item because it makes so much and costs little to make. Otherwise, make it at the holidays, preferably when it's cold outside since the stove will be on for a while. Either way, this recipe is a keeper!